Siretta

- A leading supplier of wireless M2M products and overall solutions, Siretta specialize in wireless modems, industrial routers, and cellular signal analyzers. To complete the wireless range, Siretta also has the widest range of antennas, cables assemblies, and RF connectors/adaptors. In a world where new technology provides seemingly endless opportunities for new applications, the challenge remains of how to continuously deploy the right technology and ensure consistent and optimum performance. Siretta' s products have been developed and refined over many years, creating a set of devices that many customers rely on for mission critical applications.
SNYPER Cellular Strength Testers
With the rising demand of optimized cellular applications, Siretta has developed a hand held SNYPER cellular signal tester for assessing and analyzing. Learn More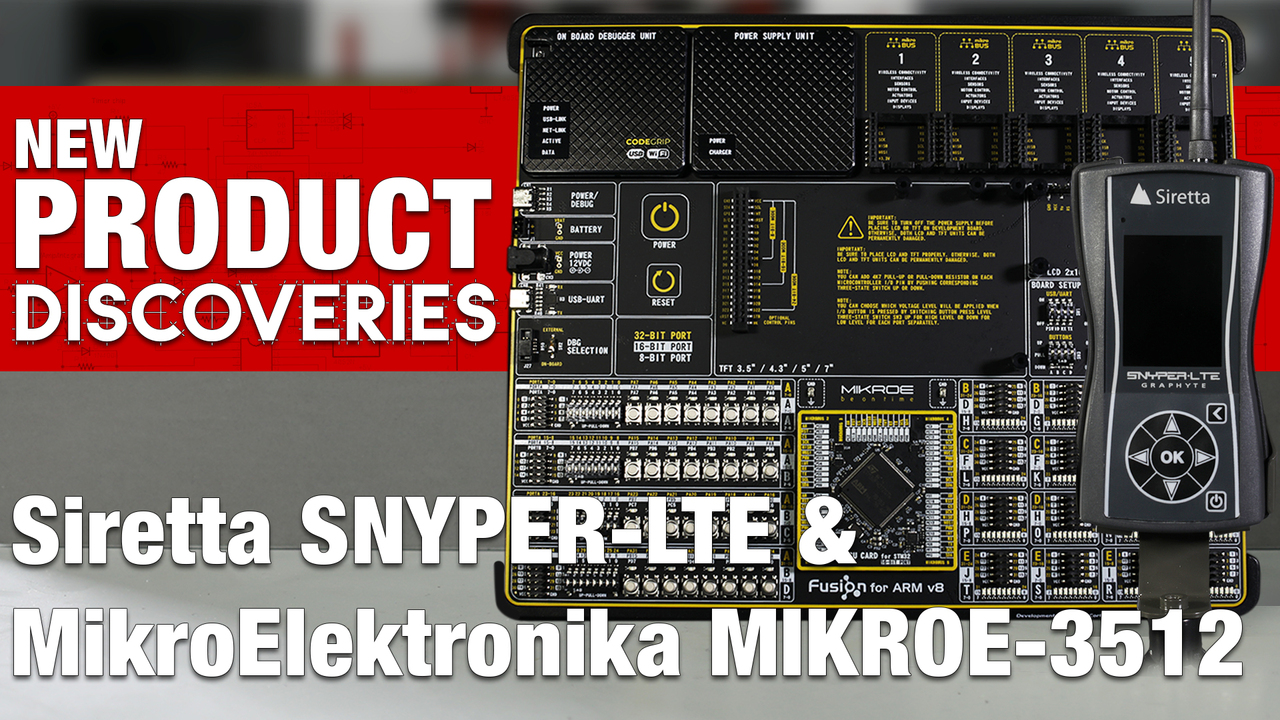 SNYPER-3G Cellular Signal Tester - Siretta Ltd
The SNYPER-3G is a high performance cellular signal and network analyser for the 3G / UMTS and 2G / GPRS networks, with a host of important features for the busy engineer and installer.
Additional Content
| | | |
| --- | --- | --- |
| Product Selectors | Additional Links | |